Greetings Robotics Corporation
Edit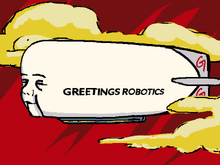 The Greetings Robotics Corporation (Greetings Robotics) is an engineering corporation that specializes in the research and development of robotics, artificial intelligence, and the Cerebral Electricity.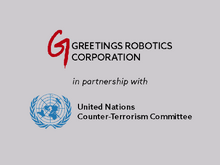 Along with the backing of many nations, corporate sponsors, and the United Nations Counter-Terrorism Committee, the Greetings Robotics Corporation was able to create KAMI; an artificial intelligence based on the Cerebral Electricity, utilising a mechanical chassis.
Background
Edit
Not much is known about the Greetings Robotics Corporation or its CEO other than the shared belief that the Cerebral Electricity is sentient and purposefully is allowing itself to be analyzed and utilized by humans.
Interface References
Edit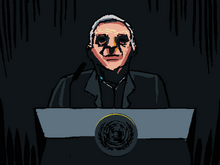 'Greetings Robotics' is the name of
Episode 03
of the
Interface
series. The CEO of Greetings Robotics is identified as "Mr. Greetings" in the credits of
Episode 12
.
Community content is available under
CC-BY-SA
unless otherwise noted.