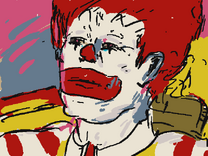 Welcome to the Umami Wiki!
[
]
The U M A M I Wiki follows the works of the YouTube creator U M A M I and his world including the Interface and Safe Mode series and other videos.
U M A M I
[
]
U M A M I (AKA Justin Tomchuk) is a Canadian artist and content creator who makes surrealist animated videos on YouTube. He is best known for the viral video 'Thomas the Thermonuclear Bomb' and other videos drawing from pop culture, but is most celebrated among fans for the Interface Series. He also composes music, operating under the handle HEXSYSTEM.
Latest activity
[
]